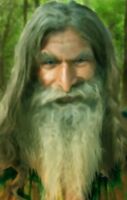 Alec Usticke, NWNWiki & NWN2Wiki Admin
[DM] Lord Alexander (austicke), Bastions of War Server Host
Email: alec@usticke.org
MSN: alec@usticke.org
AIM: austicke
Facebook: facebook.com/austicke
Web site: www.bastionsofwar.com
Other personal web sites
[
]
Wiki to do
[
]
Enable image/file upload
Add a little to Neverwinter Nights
Merge Gold bonus and Bonus gold articles
Add all spells, feats, skills, abilities, etc.
Add all classes & abilities
Recruit admin(s)
Update disclaimers
Create template for deletion requests
Create Teamspeak article
Add graphic to Template:Stub
Fix ampersands (Dungeons & Dragons and D&D articles & categories) - Can't be fixed; just can't use ampersand in title *sob*; delete existing articles.
Upload graphics for classes, skills, effects, feats, spells, etc. - Anything else? Portraits? Looks like it's been covered by others.
Revise categories? Get rid of Character category? Get rid of Web category?
Update any articles with patch 1.66 changes?
Create Abilities category. Create others? Saving throws?
Merge Sorcerer Spells category and Wizard Spells category into category:sorcerer/wizard spells.
Update Help section. Copy from meta.wikimedia.org. (could probably still use some work)
Remove any remaining BoWWiki content.
Delete BoWWiki and redirect to NWNWiki.
Setup "coming soon" page at www.nwn2wiki.org and redirect to NWNWiki.
Announce NWNWiki on NWVault, BioWare forums, etc. - where else? BioWare Wednesday
Combine separate feat and spell articles for Epic spells.
Wikify and format patch notes.
Recruit an artist to create a custom NWNWiki logo for upper left corner - still working on front page logo
Copy articles from Wikipedia [1]
Change left side Navigation Bar: remove "Current events", add "Categories"
Add content to NWNWiki:Categories.
Contact Lexicon admins about somehow working together.
Fix

spelling errors

.
Upgrade to MediaWiki 1.5.*.
Rename all pages to use lower case unless a proper noun. The great renaming?
Undisambig spells that also have a feat version. Use template:otheruses with three parameters instead of just one.
Add all item properties (from itempropdef.2da, etc.).